Best Austin portrait photography by Expertise:
One of the 19 best Austin portrait photography winners! Who me? A title I will happily take, and a great way to announce and launch my new website and me getting back into blogging. I keep repeating to myself, "best Austin portrait photography"…yup, that's me!
First of all, my business has been around long enough to know how most "awards" in the industry work. While most features, you have to submit to be featured, this was not the case for Expertise. One morning I woke up to an email, and the next thing you know, bam, I'm one of the 19 best Austin portrait photography winners!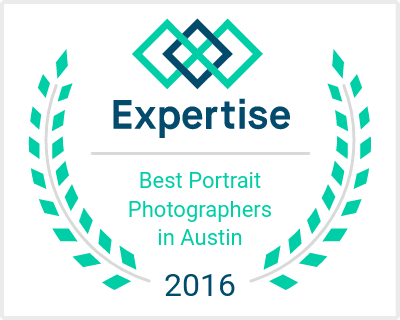 Enough about that. Let's get to the fun stuff!! Because 2016 ended with a BANG, and the honor mentioned above, I want to continue the momentum into 2017. So, ta-da, meet the new website and blog. Due to the months (almost 7 to be exact), of hard work, frustration, and love that I have poured into this endeavor, I really hope you enjoy this new space. Most noteworthy, if you hadn't noticed already, is the new URL. To reach goals for this business and for the services I provide, this was the best way to do things.
If I learned anything living with "the teenager" for the better part of 2016, it was to Just Do It! Who knew you could learn so much from someone that you were tasked with teaching?! While his constant playing of that Shia LaBeouf Just Do It inspirational speech always made me smile, gag a little, and I would beg him not to play it again, I will always remember it and smile fondly. That was probably the biggest adventure thus far in my life, and I wouldn't trade it for the world. So, here's to my nephew, "the teenager", and his teaching me to go for my dreams and always, Just Do It.
Life is an awfully big adventure full of love and family. So sit back with your favorite coffee, or tea, follow along, and enjoy the ride of what's to come. Also, contact me to chat or book and see what this all about. I can't wait to hear from you.
Some new products for the new year:
Best Austin Portrait Photography